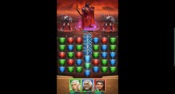 LeapDroid is a complete Android emulator that you can use on your Windows computer, enabling you to get the full Android experience on your computer without owning an Android device.
Today, you'll find many different Android emulators out there. These enable you to use Android apps and get the Android experience on your computer. You can control apps and even install games, allowing you to get a completely new experience with those apps and games. It's also a great way to test the system.
And LeapDroid is a great Android emulator that you can use to create an Android platform on your Windows computer.
It will emulate Android up to the 4.4 version called KitKat. It's an older version of Android, but one of the more stable versions will give you a satisfactory experience with some of the best apps on the platform.
Play Games and Try Apps
The biggest advantage of using an emulator like this one is perhaps that you can use the apps and games that come with Android on your computer. It's a different experience, as you'll play all the games and use all the apps inside the Android platform on your computer and with your mouse and keyboard.
This emulator will focus more than just bringing apps and games to your device. You can also get a complete Android experience with it.
You can customize buttons and keys to instruct them to act as your computer, and you can completely tailor the experience to your device.
Fast and Lightweight
One of the advantages of this emulator is that it's lightweight, easy to use, and fast. It will run better if you have a strong PC, but you don't require a super PC to get its full benefits.
Conclusion
To conclude, LeapDroid can be a fantastic emulator for Android that you can use on your computer to get the full experience you've always wanted.