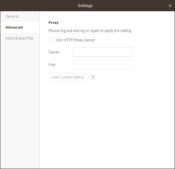 KakaoTalk for PC is an intuitive and modern communication application you can use on your PC or smartphone. It has features like chat, voice chat, groups, file transfers, emoticons, and more.
Versatile Chat Application
Today, the world of communication software has evolved a lot. These applications have long moved from just being chat engines. Today, a good communication app has to offer various ways to communicate with friends or colleagues. It has to have both voice chat and text chat and quick file transfers, and other tools.
KakaoTalk is an app that delivers on the above. It has a new approach to calls and texts with a unique messaging platform slightly different from the rest.
It has some extra communication features that other tools don't have and additional security options that will help you stay safe when you chat with KakaoTalk.
Stay Connected Wherever You Might Be
One of the biggest advantages of this tool is that you can stay connected to the chat wherever you might be, as long as your phone or device is connected to the app. It helps you stay connected with other users no matter where you might be or what device you use.
At the same time, this app has a good level of security. You have an enhanced registration process that prompts you to create unique passwords.
There's also an authenticator feature that helps you stay even more secure. You need to take some steps to ensure you stay safe, though.
Group and Individual Chats
You'll often need a group chat option when talking to other people online. KakaoTalk for PC offers you both individual and group chats.
That way, you can connect with your friends even if there are more. All the messages are in a user-friendly frame with message bubbles that help you see them.
Conclusion
KakaoTalk is a unique and intuitive communication app you can use for your phone and your PC.