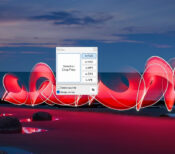 FlicFlac Audio Converter is an application for converting multiple formats of files into each other by using various conversion factors. The user interface window is very compact, with just six buttons, apart from the two checkboxes and the tools button.
You can click to select the files from the folder. Or you can drag and drop the files. Once you choose the source file, click on any formats displayed on the command buttons. The default options on the main menu are FLAC, WAV, MP3, OGG, and APE.
The tool button lets you choose from the various forms of the MP3-Preset. For example, the available options are Studio quality, low quality, and the three levels in the VBR quality (normal, high, and extreme).
The shell integration feature of the FlicFlac Audio Converter lets you work with the 64-bit version of MP3, WAV, OGG, and the other formats as supported by the system. The target file size may increase or decrease concerning the source file. The .MP3 file has the minimum size, while the others vary, depending on the conversion ratio.
FlicFlac Audio Converter doesn't compress the file. Hence, you will require sufficient space on the storage device when you convert multiple files. The conversion speed may slow when you choose multiple files to convert.
The other aspect of the FlicFlac Audio Converter is it converts the source file into the target file with the default name and directory. There seems to be no option for selecting a different target directory during the conversion.
FlicFlac Audio Converter is a continually evolving application that gets continuous updates from the creators at regular intervals. You can expect to get additional features with the release of every new version.