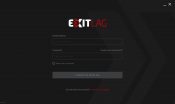 ExitLag is an application that allows you to have an optimal internet connection while playing your favorite computer games.
Suppose you're someone who experiences lags when gaming. Then you must look at this utility. It's an application that will help you get rid of the delay when you're gaming by guiding you through the most optimal connection for your needs, which will allow you to have a more stable gaming connection and, as a result, a better experience.
Real-Time Connection Optimization
ExitLag works so that it continually updates and reroutes your connection through the pathways that enable you to have the smoothest gaming experience ever.
Suppose you have high latency when gaming. It can be a painful experience mostly for you, but also for your friends. It will guarantee a stable gaming connection by establishing a real-time optimization system that will continuously look for the best connection pathways that will enable you to have a better gaming experience.
It counts on the worldwide server network on all continents. It uses some of the most algorithms in the industry to help you achieve a better connection.
Advanced Technology
The technology is only used by this tool at the moment. It sends connection packets through different routes, analyzing how the connection works.
When one route becomes unstable, you will be automatically rerouted to a more stable connection, decreasing the lag while gaming.
It does that by analyzing various pathways from connections from all around the world. It will go through some of the most commonly used connections, and if one is not working, your computer will be rerouted to an optimal connection.
That way, you'll have a fair experience that won't leave you behind your competitors.
Conclusion
ExitLag is a great application that will help you lose the lag when you're playing games by trying various connections to help you find the best connection possible.
It's easy to use and has an intuitive interface, giving you a better gaming experience.