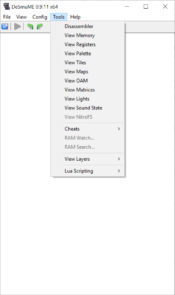 Play your favorite Nintendo DS games on your computer with DeSmuME, a Nintendo DS emulator that will help you again enjoy your games on your computer screen and with all the controls you need.
Nintendo DS was certainly one of the most popular platforms for gamers in the past. Even today, people get nostalgia just when thinking about these games that came out.
Sometimes, you want to experience all the games again and return in time. Technology is offering us more and more options to do that, luckily.
You can do that with DeSmuME, a Nintendo DS emulator that will enable you to experience your favorite games from that platform on your computer screen with little to no effort.
It runs these games smoothly, allowing you to configure your experience and the controls to provide you with the complete Nintendo DS experience possible.
Compatible With ROM Files
You must own ROM files inserted into the emulator to play your games. The great thing about the app, or the emulator, is that it doesn't need any installation, as it will run smoothly and easily right out of the box.
It's also compatible with other file types than ROM, as you can use NDS, DS, ZIP, RAR, SRI, and others.
When you load your game into the emulator, the app will start to create the experience and the platform you'll need to play your game.
It might take some time for the emulator to simulate the experience. It might be a bit tough to rely on your keyboard at first, although you'll get used to it; the emulator also offers touchscreen integration.
Play Your Favorite Games
The main point of this emulator is to help you enjoy your favorite games again. It will provide you with all the necessary tools to do that.
You can also configure your controls and make the experience even better.
Conclusion
DeSmuME is a great emulator if you want to enjoy your Nintendo DS games again on your computer.