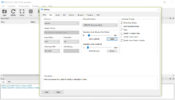 RPCS3 is an open-source PS3 emulator for computers, allowing you to play your favorite PS3 games on your computer and enjoy a comprehensive experience.
RPCS3 is primarily known as an open-source PS3 emulator, allowing you to play your favorite PS3 games on your computer. But this application is more than just that.
It is also a debugger that was written in C++. You may use this application and its source code by any means you want.
Play PS3 Games on Your PC
This application's main goal is to research the means of PS3 emulation in more detail and get you playing PS3 games on your computer immediately without worrying about licenses.
You will need to make some changes first to use the game emulator. For instance, you must download and install the latest PS3 firmware to play these games.
Luckily, you only need to download and install this firmware using the internal firmware installer you'll find inside this app.
Manage Games and Install Updates
The installation of games is a bit complex, but it shouldn't be too complicated once you get the hang of it. First, you'll need to place PSN titles and Blu-Ray titles into a single folder, from where you can access your games.
Each folder and file name should correspond with each game's ID, so be careful when doing that.
The app should be stable enough to get you playing some games, but it might be too powerful for older computers.
You can use both the keyboard and mouse with your games and a DualShock4 controller, of course. The choice is yours in this regard.
Conclusion
RPCS3 is a PS3 emulator that will help you play PS3 games on your computer. It can be difficult to install it initially, but it gets easier as you master it.