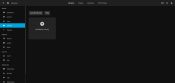 If you are a movie lover, you can use Jellyfin to manage, categorize, and watch your favorite series, show, and movies on your PC.
It is a computer utility software dedicated to performing media-related operations. It is a one-stop application for managing and sharing media files.
It Can Be Run As Reverse-proxy on Another Server
Installing it for the first time is straightforward, quick, and simple; this is possible due to the several pre-built binaries contained in the application. Currently, the media tool supports and runs on all major internet browsers, including Google Chrome. These browsers allow the user to configure and set up their servers on them.
It is important to note that the application cannot track or collect users' data.
Discovering the servers from an installed client PC is easy when both the server and client share the same network. To access the server from another network entirely, you will have to do so using the domain name's Internet Protocol (IP) address.
Considering that you must memorize the port numbers, Jellyfin can run in reverse proxy, handling all traffic proxies through an alternate server. The significant advantage of using it in such a mode is the easy installation of an SSL certificate.
Makes It Easy To Collect and Organize Media Files
The main aim of developing this application is to make organizing collected media data and files as easy as possible. Hence, during the server set-up process, the users must go through the collected data and accurately organize them.
For example, when categorizing the movies in a particular location, you could easily indicate the preferred details on the display dashboard. This information may include the following:
Parental rating and warning
Movie genres
Movie titles or names, tags, etc.
Although most movies have subtitles embedded, the app allows for an external upload of preferred subtitles.
An Open-source Application of Emby Server
The Jellyfin software is a modification of Emby, which ceased to be an open-source application in 2018. Despite the connection, direct migration between the two applications is currently not supported.
For a smooth migration or upgrade to Jellyfin, the developer recommends starting with a new installation of the database to benefit the full features.