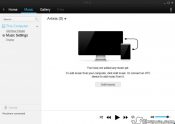 HTC Sync Manager is an application designed for owners of HTC phones and devices to make it easier for them to sync their Outlook contacts, web browser bookmarks, and other settings.
HTC is one of the most important players in the mobile phone industry. However, in recent years, it has not been as popular as some other companies, although it remains an important player in that aspect.
Many people still own an HTC device because of the widespread popularity of these phones.
You'll be able to perform all sorts of syncing tasks with your phone. It is meant to help you sync Outlook contacts, web browser bookmarks, address book, world clocks, and other minor settings that you may have installed.
Basically, it's the Swiss army knife for synchronization.
Syncing Made Easy
You'll be pleased to know that this application is straightforward to use if you're an HTC device user. From the company that has been active throughout the 2000s and 2010s, HTC phones were made first in 2008.
They gained their popularity because of their high level of performance, but also affordable and user-friendly prices.
It meant that many people from all over the world decided to buy one of these devices. And with the rising interest in these phones, the company had to provide some additional features and materials, especially software.
And one of them is HTC Sync Manager,  which aims to improve the performance and the satisfaction of HTC phone owners.
Suitable for Different Tasks
It is made for helping you with various tasks, but most importantly, it will help you with syncing tasks.
You'll be able to sync Outlook contacts and web browser bookmarks with your phone and computer, and all other minor settings like the ability to sync world clock, for instance.
Conclusion
To conclude, HTC Sync Manager is a syncing task that can help you sync large-scale information and some minor pieces of info with ease, thanks to its modern and intuitive interface.
HTC Sync Manager features and benefits:
manage and edit photos and videos into albums in one place
keep your personal info like contacts, bookmarks, etc. synchronized between computer and smartphone
keep your data safe with the backup feature

migrate info from iPhone to your HTC phone