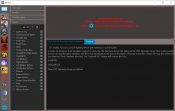 Aurora is an RGB synchronizing app that will help you synchronize RGB colors when using peripherals made by different manufacturers.
It can become an excellent app for all gamers out there who use RGB lighted systems and peripherals. If you own a mouse made by Razer and a keyboard by Logitech, for example, you will have difficulty adapting the color-switching sequences to look similar or work together.
That's when an app like Aurora comes into play. It is an open-source app that lets you synchronize different peripherals made by various manufacturers – all in one place. Adding third-party RGB lighting to games is also possible, even for games that don't have support for it.
Support for a Variety of Products
One of the most important things about such an app is that it offers support for different creators of peripherals. That's because many gamers choose peripherals made by various providers, which makes it tough to synchronize them in terms of lighting.
And that's made even worse as every one of those providers usually has apps for matching colors.
This utility considers that and creates a hub for controlling your peripherals' colors. It will support various companies in this field, which lets gamers control various peripherals and make them work in unity.
Adding RGB Lighting to Games is Easy
Another stellar feature of this app is that you can also enable RGB lighting support for almost any game out there, even for the older games that don't tend to have such capabilities.
Wrapping Up
Aurora is a hub for controlling the lighting patterns of your peripherals and matching them, so they work in unity.